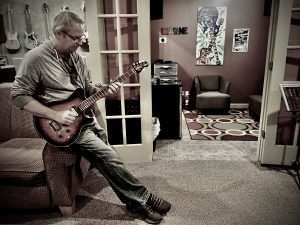 Lowery Studios  is truly a one of a kind learning center. The studio was completely custom built with teaching and learning in mind. The layout and workflow is key to the success of new students becoming great players. Students have access to a world of musical knowledge and technical capabilities through software, hardware and loop stations. This allows for accelerated learning. The studio is located in West Monroe, La. Est.2004.    

We offer Guitar Lessons, Bass Lessons, Piano Lessons , Ukulele Lessons, Dobro lessons  and Banjo lessons. The students have hands on training with all the equipment in the studio. We offer classes for all ages and levels.best acoustic guitar under $500 If your just getting started or have been playing for years we have a class for you. Every lesson is customized for students to reach there musical potential. No one size fits all. Private lessons as well as group lessons are available. Classes are 1 hour a week. We also offer a primer class its a 30 minutes class. The primer class is designed for the youngest students in mind. This class is intended for a short period of time to build skill sets in order to join a group or private class. 
The studio is open Monday-Thursday (By appointment only) from 10:00 AM to 8:00 PM. Lessons are scheduled on a monthly basis, paid for in advance, due by the 1st of the month, payable by the first lesson. Note you are paying for the time slot you hold so please try an make all your classes as they do not roll over into the next month and you are responsible that time slot you hold. Note if the studio is closed on a day you were scheduled for a lesson, That lesson will be credited on the next months invoice.
"Please contact me if you have any questions. I will be glad to work with your specific schedule situation.
Sign up today! Make your dream a reality! (318)791-1293